Penn Valley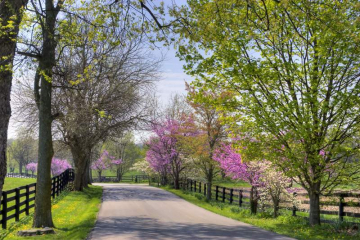 Penn Valley is where I call home, I truly love the rolling open hills and oak trees!
You'll find Penn Valley to be a charming community with peaceful natural beauty that offers a tranquil lifestyle, yet continues to offer opportunities for growth in the residential and commercial spectrum. Ask a Penn Valley residents what they love most about Penn Valley, and the response will be it's a community within itself. It cannot be explained more truthfully.
If you are yearning for an area with a "small town" feel that will provide enjoyment to retirees and families then spend some time checking out homes for sale in Penn Valley. Residents do enjoy seeing cattle, llamas & horses grazing in pastures, lots of deer, wild turkey, and wild pigs sharing the hill side as well. The local residents do not need to venture into Grass Valley for shopping, they have the convenience of small business, schools, churches and parks.
The area maintains a "small town" feel which has attracted both retirees and families. Residents can enjoy seeing horses & cattle grazing in pastures, llamas peering over fences, deer, pigs and wild turkeys. The local residents also have access to small businesses, schools, churches and amenities that make life complete. Today, about 12,000 call the area home.
In recent years, Penn Valley has seen completion of a new post office, fire station, performing arts pavilion at Western Gateway Park, a small sub-division featuring affordable homes and a 42- unit affordable apartment complex. Two recently completed projects include a professional office building and complex for light industry.
Serving as a hub for community non-profits and service organizations is the Penn Valley Area Chamber of Commerce, an organization with 200 members. Currently options are being explored for a community center. One of my favorite community events are the pancake breakfast hosted at the local fire station, a crab feed, and of course the Penn Valley rodeo to mention a few.
Located six miles from Grass Valley (about a 10 minute drive), Penn Valley has been able to meld business, family, agriculture and a healthy lifestyle. A perfect area for 4-H families to grow, with a great mix of retirees. Visitors to the area can enjoy fall colors, country roads, the 88 acre Western Gateway Park, and historic Bridgeport and Englebright Lake which are both within an easy drive.
Come explore Penn Valley!
Penn Valley Homes for Sale

Sorry we are experiencing system issues. Please try again.